Biography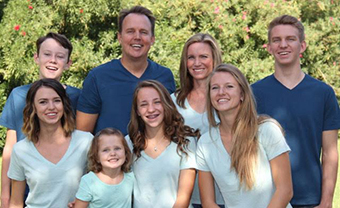 Craig has amazed and entertained audiences as a professional illusionist, magician and juggler since 1980, performing his own stage show at the age of 12. Since that time, comedy, magic and juggling have been his sole career and passion. Craig, a dedicated student of the variety arts, is a versatile and highly skilled performer. Being in great demand, his show has graced the stages of countless theaters and resorts across the United States, Europe, Great Britain and Mexico.
Who you hire to perform is as important as the tricks they do. Craig Davis understands that you are entrusting him with your friends, family, and associates. When you choose to invite him to perform for your event, you can be sure that you will get a charming, friendly, clean performer who your guests will love.
Craig Davis is a dedicated family man - devoted husband and father of six children - and committed to a life of excellence. As a young man, Craig earned his Eagle Scout, and later, a Bachelor's degree in Business Administration from Arizona State University. Craig has a variety of interests, including archery, wood and metal working, music, hiking and camping, gardening, and church and community service.
Craig's performance partner is the magical Myryka. At age 14, she began her entertainment career as a magician's assistant; by age eighteen she won the lead in the Las Vegas MGM's production of The Wizard's Secret. A very accomplished performer, Myryka has also appeared in countless shows all over the world, including Bally's Jubilee and American Superstars. In 2006, Myryka won the international competition Belly Dancer of the Universe.